We can't believe it's August already! August 1st holds a lot of meaning for us—we launched The Flight Deal back in 2011. What started as a site created for our friends and family (we were too lazy to email deal alerts to them) has become something so much bigger.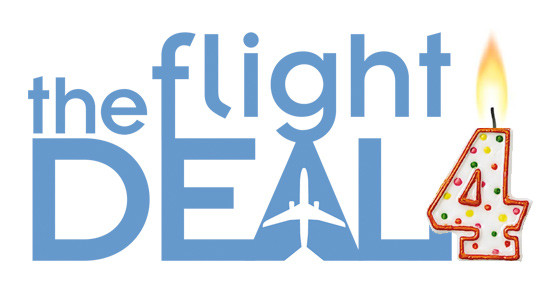 Here's a quick recap of the past four years:
Posted over 10,000 deals!
Went from 3 daily deal cities (New York, Los Angeles and San Francisco) to 4 (Washington D.C.). And, last month, 5 (Chicago).
Doubled coverage cities from 6 to 12; launched a new site with Fare Deal Alert to cover 10 additional cities and started to beta test The Flight Deal Canada.
We are constantly amazed by the feedback from our readers. We love hearing stories that, thanks to our little site, you were able to go somewhere you didn't think possible.  Please keep the stories coming—we love hearing about your adventures.
Thanks so much for your support—we wouldn't be here without you!
Onward and upward,
The Flight Deal Team